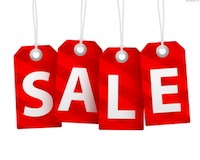 Prostitutie is flink aan banden gelegd. De tippelzones zijn gesloten, veel ramen op en rond de Wallen zijn dicht, raamverhuurders moeten intakegesprekken houden met de sekswerkers om te bepalen of zij uit vrije wil handelen. De vrouwen zelf is een registratieplicht opgelegd, en er dreigt een taaltoets.
Alles gebeurt met nobele doelstellingen: in de prostitutie vindt nogal wat uitbuiting plaats. Zeker bij de Oost-Europese vrouwen die hier werken, is geregeld sprake van vrouwenhandel. De vrouwen worden onder valse voorwendselen hier naartoe gelokt, hun paspoort wordt ze afgenomen, ze worden gechanteerd dat hun thuisfront wordt ingelicht over hun huidige werk, vluchten gaat haast niet, en hun inkomsten gaan regelrecht naar hun uitbuiters.
Maar sluiting van ramen of gedoogzones en nog meer regulering is niet de weg om deze groep bij te staan. Daarmee maak je het vooral de vrouwen moeilijk die prostitutie als tijdelijke job of als bijbaantje hebben: wanneer de baten voor hen niet langer opwegen tegen de kosten, hangen ze hun G-string in de wilgen. Ze moeten steeds meer betalen voor een raam en hebben weinig zin om zich als prostituee te registreren, want dan zitten ze de rest van hun leven, in al hun transacties met de overheid, aan dat stigma vast. Je jaagt dus bij uitstek die vrouwen uit het vak voor wie prostitutie nu wél een vrijwillige keuze was.
De overheid heeft de afgelopen jaren het aanbod zodoende danig beperkt, en heeft daarbij en passant het beste deel van de sekswerkers vrijwel uitgerangeerd. De vraag blijft echter in stand, en die blijkt akelig slecht te beïnvloeden.
Zodat de navrante situatie is ontstaan dat de overheid eigenhandig schaarste heeft gecreëerd en daarmee de markt blokkeert. En, zoals bij elke opgelegde schaarste, zijn het de hele en halve criminelen die in het gat springen. Mannen die geregeld een vrachtwagen vrouwen naar Nederland halen om ze hier tot prostitutie te dwingen, of beter gezegd: ze voor een habbekrats op dagelijkse basis door de klanten te laten verkrachten.
Mensenhandelaars zijn de kiloknalllers van de prostitutie.
De nieuwe prostitutie onttrekt zich aan het oog van de buitenwereld: de vrouwen worden per auto tussen klanten en hun gevangenis gereden; ze wonen in buitenwijken in illegale bordelen; er zijn stiekeme afwerkplekken ontstaan, verstopt in keurige woonwijkjes. Momenteel is er commotie over Nieuw-West, waar een deel wat van deze georganiseerde mensenhandel- annex prostitutie naartoe is verhuisd.
De vrouwen worden met man en macht uit het zicht van de overheid worden gehouden; kónden ze maar naar de Wallen. Daar hadden ze elkaar wellicht nog een handje kunnen helpen, en daar houden de sekswerkers elkaar tenminste een beetje in het oog.
Kiloknallers bestrijd je niet door prostitutie te verbieden, dat lukt je toch niet. Je kunt beter de verkoop van goed vlees ruimhartig gedogen.