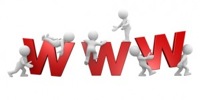 Voor u gelezen:
Het eerste zinnige stuk dat ik tegenkwam over de rellen in Engeland stond vandaag in The Guardian; de auteur is Hari Kunzru, iemand die ik leerde kennen toen-ie nog voor Wired schreef. Volgens hem gaan deze rellen niet over kleur of klasse, maar over de cultuur van instant gratification en doorgeslagen individualisme. Hij zegt onder meer:

We've created a culture where fear and greed roam unchecked at all levels. If we don't like it, we ought to make a change.[..]
In a society that has abandoned or devalued most forms of mutual assistance in favour of a solipsistic entrepreneurialism, it's hardly surprising that, faced with the end of the good times, people help themselves. Fear and greed are our ruling passions. That's true of the kids smashing shop windows to steal trainers. It's also true of the MPs fiddling their expenses, the police officers taking backhanders, the journalists breaking into phones. [..]
it's hard not to think we've made a culture in which the strong and swift are encouraged to feel they bear no responsibility towards the halt and lame.
Hari Kunzru: These riots reveal some unpalatable home truths, The Guardian, 12 augustus 2011.