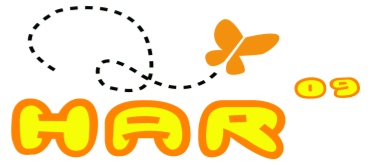 Bijna twintig jaar geleden werd de eerste hackersconferentie in Nederland georganiseerd: de Galactic Hackers Party (GHP), in Paradiso. Het was de eerste echt internationale hackerconferentie ter wereld: in Duitsland organiseerde de CCC (Chaos Computer Club) van alles, maar daar kwamen vooral landgenoten op af, en voor wat 2600 in Amerika organiseerde, gold dat er bijna uitsluitend Amerikanen kwamen. Zo niet de GHP: die was opgezet om iedereen bij elkaar te brengen. Er kwamen Nederlanders, Duitsers, Fransen, Amerikanen; er werd gediskussieerd met mensen in Latijns-Amerika en Rusland. Inspirator van de GHP was Rop Gonggrijp, oprichter van Hack-Tic.
Vier jaar na de GHP, in 1993, was er de HEU: Hacking In Progress. Ditmaal in de buitenlucht, een traditie die sindsdien is volgehouden. Voor de HEU werd het tot dan toe grootste niet-militaire veldnetwerk ingericht. Elke vier jaar was er een nieuwe editie: na de HEU volgden de HIP: (Hacking in Progress, 1997), HAL (Hacking at Large, 2001) en WTH ((What the Hack, 2005). En nu, in 2009, HAR: Hacking at Random. Opnieuw in de buitenlucht: in Vierhouten.
De Call for Papers voor HAR is zojuist bekend gemaakt. De drie hoofdonderwerpen zijn dealing with data, decentralisation en people and politics, maar ook andere onderwerpen zijn van harte welkom – zolang het maar technisch of politiek is, en de juiste wow-factor heeft.
Wie een geweldig idee heeft voor een lezing, een workshop, een demonstratie of voor een spreker: meld dat svp via dit formulier. En ja, ik zit in de programmacommissie. Ik verheug me er enorm op om een mooi programma te kunnen helpen samenstellen.