Recommendation from Prof. A.F. Johnson,
George Washington University, 19 April 1941

Prof. Johnson was the Dean of the School of Civil Engineering at George Washington University, and was Hubbard's supervisor during the latter's abortive two-year stint at GWU. They appear to have got on well and the following letter was no doubt a great help to Ron in explaining his dismal academic record.
Some doubt has been expressed about the authenticity of this document (see Jon Atack, A Piece of Blue Sky, pp. 68-69). However, on the face of it there seems to be nothing that would mark it out as an obvious forgery, though the extraordinary statement in the penultimate paragraph does tend to raise eyebrows.
---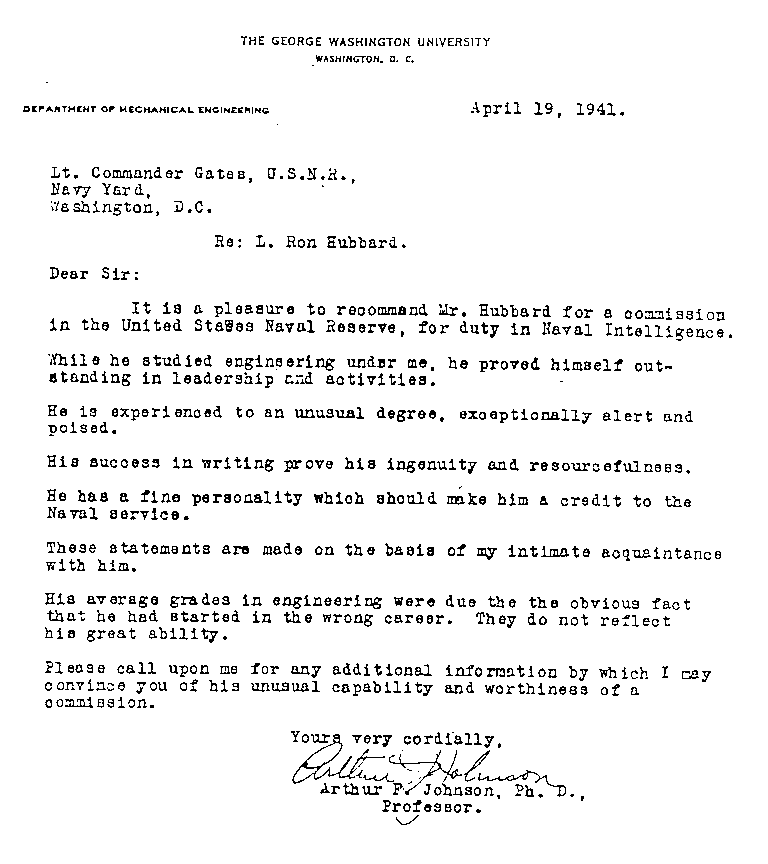 Last updated 10 Dec 1996