Recommendation from Jimmy Britton of
KGBU Alaska, 15 March 1941

Ron had met Jimmy Britton in 1940, during his eventful voyage to Alaska. While there, he helped Britton out (and considerably increased his station's listening figures) by broadcasting racy accounts of his adventures. Britton was clearly happy to return the favour the following year by writing to Secretary of the Navy Frank Knox to recommend Ron for a commission.
---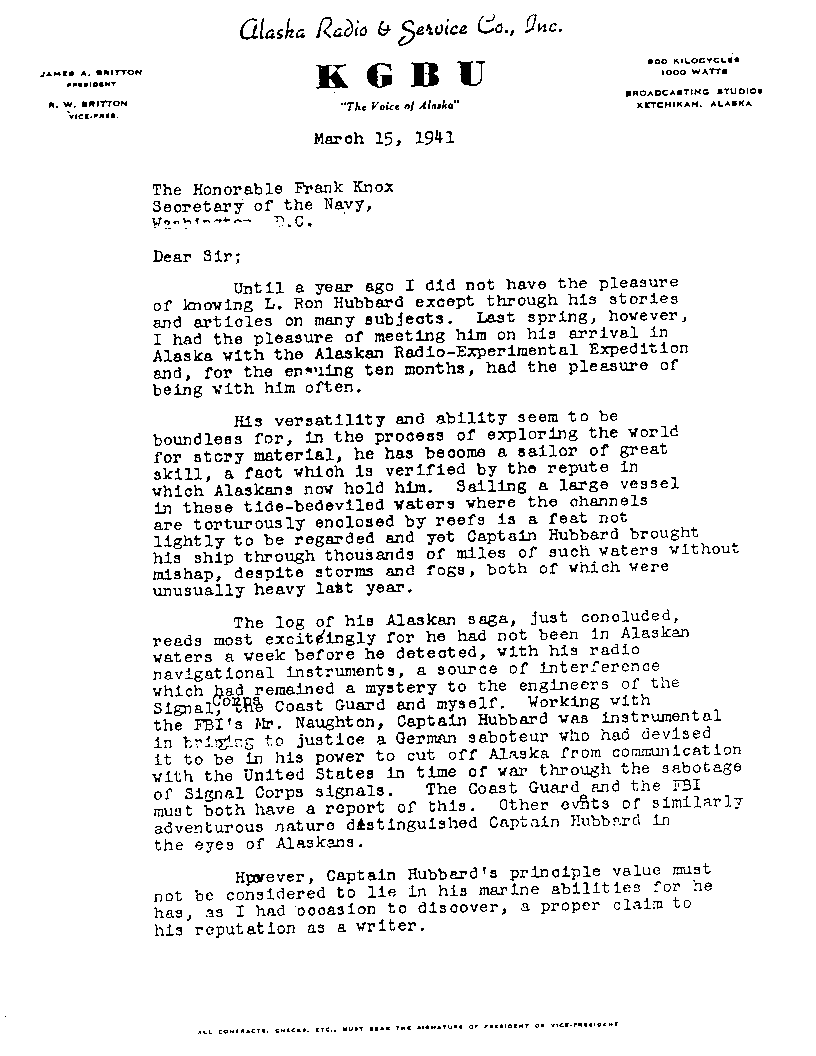 ---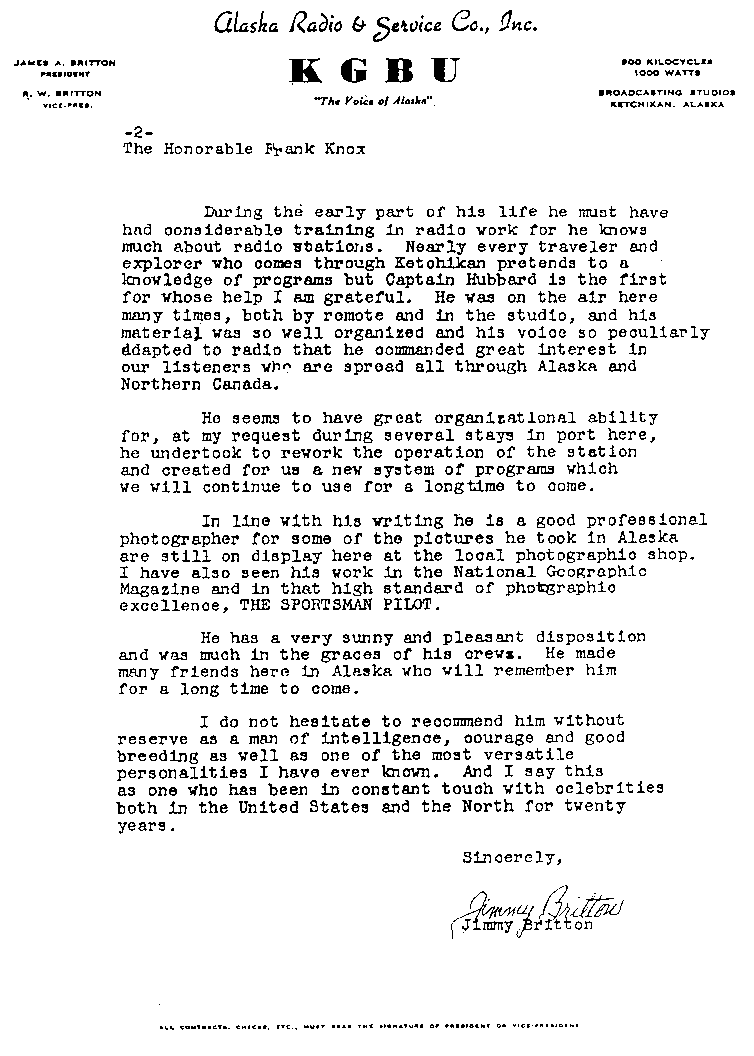 ---
Ron's endless genius for invention is apparent even here. Several points stand out:
"Captain Hubbard ..." - Ron was never a Captain; he went straight from Lt JG (USN) to Commodore (Sea Org). He nonetheless liked for many years to call himself "Captain".

"... was instrumental in bringing to justice a German saboteur" - this claim was first made in a KGBU radio broadcast by none other than Ron himself. Strangely, neither the Alaskan state nor US Federal authorities have any record whatsoever of the incident (which, if it happened, would have occurred a full 18 months before Pearl Harbor).

"During the early part of his life he must have had considerable training in radio work" - in fact, he had none; he was a natural communicator (but one wonders why in that case he felt it necessary to pose as a radio professional).

"I have also seen some of his work in the National Geographic Magazine" - nobody else has; the National Geographic Society have stated that no picture by L. Ron Hubbard has ever appeared in their magazine, as indeed a check of late 1930s issues confirms. Some of his photos did appear in Sportsman Pilot, though.

Last updated 10 Dec 1996