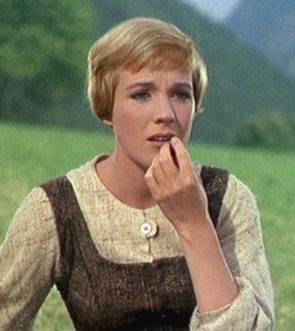 Veel zaken in een patiëntenleven onttrekken zich aan de ogen van artsen en verpleegkundigen. Van alle zorgen en problemen die mensen met een ernstige ziekte hebben, hoort u nog niet de helft, vrees ik. De grote dingen – hier zit een nieuwe bobbel, mijn been doet het niet meer, ik kan ineens mijn plas niet meer ophouden – melden uw patiënten u natuurlijk wel. Maar al wat onder onze eigen paniekdrempel blijft hangen, blijft voor u verborgen.
Wat u niet ziet, deert ons echter wel degelijk. Er gaan lange uren, soms hele dagen, voorbij waarin we onze verse klacht evalueren en eindeloos zitten te dubben. Zal ik nou bellen? Moet ik hiervoor een afspraak maken? Is dit een gewone bijwerking van dat medicijn? Hoort dit bij mijn ziekteverloop? Is het normaal bij mijn ziekte dat je dit hebt? Het wordt erger, maar hoe erg is dat? Kan ik zo wel het weekend in?
Van een paar chronisch zieke vrienden krijg ik regelmatig updates. X is voor de zoveelste keer gevallen, dat komt omdat ze zo slecht op haar benen staat. Bloedneus, gekneusde rib. Ze loopt er twee dagen mee rond voordat ze een arts belt. Of haar been klapt steeds maar onder haar weg. Deze keer had ze trouwens mazzel: de vorige keer viel ze zich een schedelbasisfractuur. Of wekenlang tobt ze met niet kunnen slapen en hyper zijn – en ze heeft haar slaap zo hard nodig, haar lichaam is permanent uitgeput – voordat ze de huisarts uit arren moede belt om iets dat haar eindelijk een nacht lang knock-out kan krijgen.
Y raakt tegenwoordig duizelig van roken, terwijl dat zo ongeveer een van zijn laatste pleziertjes is. Is het normaal dat je zenuwstelsel zo heftig reageert op een enkele sigaret? Is dat een teken van verdere verslechtering? Moet hij naar zijn specialist? En waar kwam dat plotselinge spasme in Z's gezicht vandaan, zijn spieren verstijfden eensklaps tot een masker. Moet je dat laten onderzoeken, en hoe belastend zou zo'n onderzoek zijn? Kan het kwaad dat zijn teen is ontstoken, wetend dat zijn immuunsysteem zo snel op hol slaat? Of is een teen zo lokaal en zo ver weg dat zijn hoofd veilig is?
Complexe kwesties. En dat is nog maar de fysieke kant: er zijn ook vragen, lastiger vragen, over de nabije toekomst en over je existentie. Hoe kom ik straks bij de spullen op de bovenste plank? Ik kan moeilijk voor alles de buurman bellen. Hoe lang kan ik nog zelfstandig wonen? Als dat winkelcentrum sluit moet ik voortaan vier kilometer verder scooten, dat red ik niet als het te warm, te koud of te nat is. De bezorgdienst wordt te duur. De vergoeding voor de hulp gaat omlaag. De vaste hulp is weg, waar vind ik een andere met wie ik overweg kan? Er ligt weer vijf centimeter papier voor de rompslomp over het PGB die ik moet invullen, waar haal ik de energie vandaan. Mijn geheugen wordt slechter. Word ik nou geen enorme zeur? De huur gaat straks omhoog en mijn uitkering weer niet. Er komen steeds minder mensen langs. Hoe vul ik mijn dagen nu ik steeds minder kan?
Het moeilijke is dat veel van die vragen, ook al zijn ze vaak cruciaal, niet goed te beantwoorden zijn. Niet door u, en niet door uw patiënten. Op het medische vlak kun je dingen nog wel 's aankijken – 'belt u maar als het erger wordt' – maar wat doe je met al die levensvragen? Je eigen leven moeten aankijken, dat is de lastige taak waar ernstig zieke mensen mee worstelen. Zoveel zorgen, zo weinig antwoorden.
13 mei 2008 / MC, 25 mei 2008